The module series that strengthens community
A well-designed lounge area creates space for sharing ideas and becomes a natural meeting place for a coffee break, socialising and resting. We have developed an extendable and versatile modular series that encourages creativity and brings people together. Discover infinity with VARIETY.
See all the options offered in the VARIETY series  
and become inspired by the playful character of the series.
Get inspired by complete solutions
Tested for high quality
From the start, VARIETY was designed to meet the European standard for public environments. Furniture in this modular series is available in several durable fabrics, that also meet the Möbelfakta standards! Each fabric is also available in a number of colour options for several fantastic possibilities.

Read More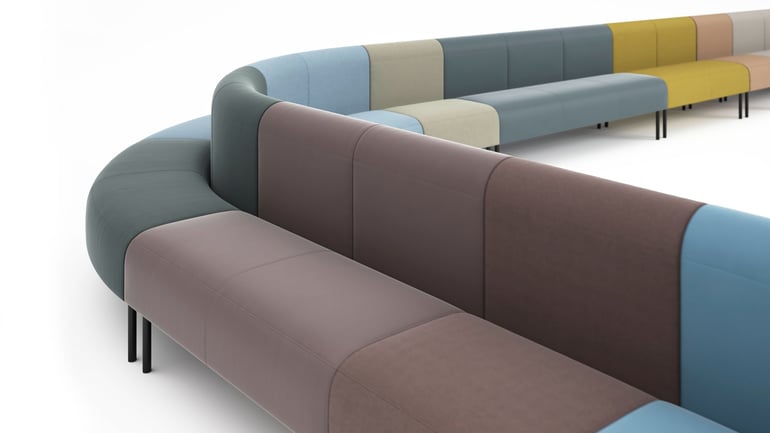 With this modular series, we want to provide the customer with the possibility of drawing curves and lines in the room and expressing themselves individually using a range of different colours.
Sebastian Dell Uva, designer at AJ Products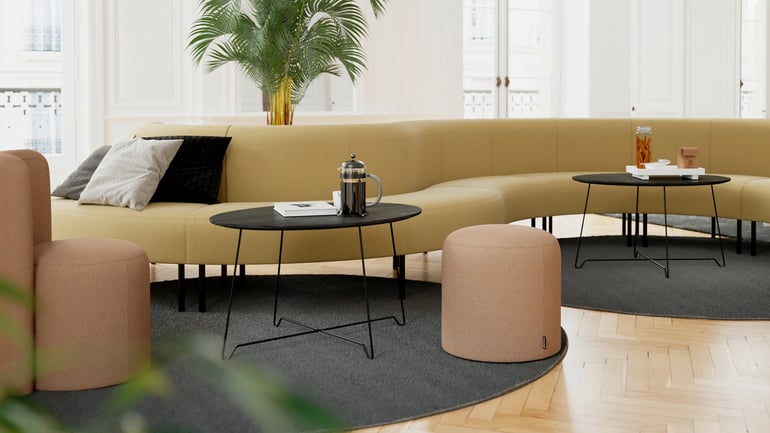 Download VARIETY on BIMobject
The entire modular series is available as BIM objects for architects so that they can easily insert VARIETY in their digital environments.

Download on BIMobject
Need help? Ask our interior experts!
We at AJ Products are always available to help you with solutions suited just for your business. Contact us if you have questions on the choice of fabric, need some inspiration or want to know the alternatives that would best suit your premises. We can then tell you more about your choices.
Mer inspiration från VARIETY-serien